Introduction to the Shamanic Way of Life
Coming to Know Your Authentic Self
The shamanic way of life is essentially a way of being in relationship with the world, your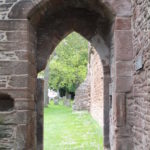 community, and one's self. These relationships are steeped in the belief that we are all interconnected, that Spirit Allies are accessible to all of us, and that we arrive at inner peace when we connect with our Authentic Self.  This 8-month series will help you experience more fully your interconnections with the wider world, invite you to release what blocks you from accessing your authentic self, and open the doorway for you to meet and work with a pantheon of Spirit Allies. 
In a cohort of like-minded learners and seekers we will delve into some of the core tools of a shamanic way of life – the shamanic journey, energy hygiene, spiritual allies, and the use of ritual or ceremony.  Throughout all of our learning, strong emphasis will be placed on the role of impeccability in the shamanic way of life.
The class meets one Saturday a month, from 9 – 3, for 8 months (actual dates in link below) in south Minneapolis (exact address provided on acceptance).  There will be an hour lunch break around noon. In addition to the investment of class time, your learning will be profoundly deepened to the extent that you are able to practice and implement some of the skills and disciplines learned in the class.  As such, I encourage you to consider investing 30 minutes at least once or twice a week, outside of class, to practice the skills learned in class.  The energy exchange for the full series is $1200.  One can pay in full at the beginning or monthly.
This workshop is intended to be an ongoing cohort of learners and seekers focused on personal growth.  To help insure that the container formed will support learning and healing for all participants in alignment with their highest good, a small application is required in order to participate (link to application below).  Feel free to contact me via email – jean@anamaura.org –  if you have any questions or concerns.  You might also want to peruse my website – www.anamaura.org – to learn more about my training, my philosophy, and me.
Please click here for a listing of specific dates, a draft outline of topics, and the application.