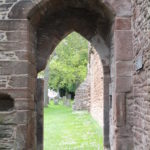 Humanity is at a crossroads in the evolution of our collective consciousness.  The constricting energies of disconnection and separation are bubbling to the surface fueling nationalism, oppression, and supremacy. At the same time, women and men everywhere are working to help escort a different way of knowing into the world. This new way of knowing is informed by an Ancient Wisdom and supports a compassionate, inclusive, sustainable, and relational worldview.  This worldview invites each of us to live and move in the world from a place connected to our unique purpose or destiny.  I provide services that help individuals heal personal, familial, generational, and cultural wounds that feed our sense of separation.  The healing of these wounds supports the emergence of this Ancient Wisdom and a fuller, more soul directed life.
Shamanic Healing
I offer soul retrieval, extraction, compassionate Spirit release, and curse/contract unravelling.  I also offer a transformative intervention – Somatoenergetic Imprint Clearing (SEIC) – that combines my shamanic training, my knowledge of the human energy matrix and my background as a psychologist.  This intervention helps individuals clear the impact of trauma at the somatic (physical), energetic, and soul levels.  Please see the About Shamanic Healing page to learn a bit more about Shamanic Healing and the specific interventions that are possible.
Constellations
I provide individual and group constellations to address trans-generational trauma.  I have a particular interest in helping people explore the generational, cultural, and systemic dynamics that serve to impede an individual's access to the Ancient Wisdom that forms the foundation for a more compassionate, inclusive, sustainable, and relational worldview.  Please see the About Constellations page to learn more about the power of constellations.
Ritual/Ceremony
Ritual and ceremony can help mark significant transitions in life. I can work with you or a group that you are a member of to help create and implement a healing ritual or ceremony.  One such example might be the use of a Fire Ceremony to help release the energetic and spiritual  bonds created from our relationship with a particular job, person, or landscape.
Collaboration
I offer collaborative support for other practitioners in their work with clients.  If you are a mental health practitioner or energy work provider and you believe some type of soul level healing would be helpful for a client, I can work collaboratively with you.  In support of your work, I can offer a soul retrieval, Spirit release, curse unravelling, and/or ancestral work as an adjunct to the healing work that you provide.
Professional Development
I provide  professional development seminars for shamanic practitioners and mental health providers.  I offer seminars for a more shamanic based audience, that integrate what we know about complex trauma and how this can reshape and deepen shamanic practice.  Seminars for mental health practitioners focus on expanding capacity to integrate somatoenergetic and basic shamanic interventions into their work.  More information about the types of workshops I offer  can be found on the Workshop tab.